TADHack Global 2016!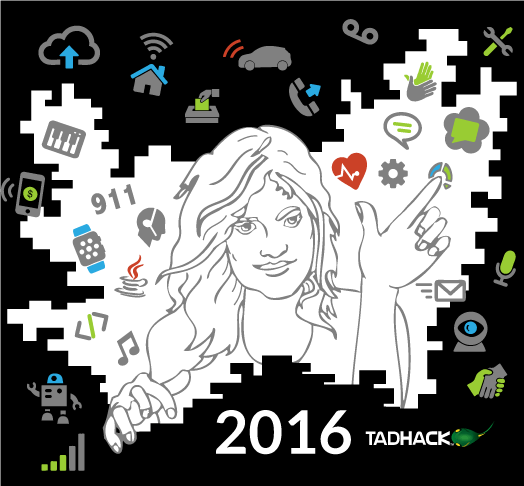 ProIDS is proud to announce that we are the organizer of TADHack Global 2016 – Warsaw event.
TADHack is THE hackathon for developers and technology enthusiasts interested in development of various types communication software (and more).
It is organized in parallel in many cities around the world since 2014. Now in 2016 for the first time it comes to Warsaw! And we hope it is here to stay!
If you have ideas for great communication products or if you would like to use Telco features in your web or mobile app – don't hesitate and join us!
Oh, by the way – if you use one of TADHack sponsors' technologies you have the chance to win one of the prizes!
The local prize for Warsaw location is 1000 USD, which will be awarded to best hack(s) created locally. In addition the coolest hacks will be also submitted to global sponsors – and will have the opportunity to be awarded one of the global prizes.
Don't be afraid of technology – Telco frameworks are easy – check the APIs on resource links: http://tadhack.com/2016/global/developer-resources/, plus we will be there to help you – an introduction will be provided for selected technologies.
To find out more about the event, check the schedule and to register for Warsaw event on 15-16 October 2016 please follow this link: http://tadhack.com/2016/global/warsaw/
You can also join our community through Meetup – http://www.meetup.com/TADHack-Poland/

After long time of being a part of huge multinational corporation in IT industry we detach ourselves and started ProIDS. And we took our skills, experience and customers' trust with us. That's why we like to say we did not come out of nowhere – we came out of shadow. And where are we heading now? Same direction as IT world. And we keep pace with it.
Warsaw Office

ProIDS Sp. z o.o.

ul. Bukowińska 22/53

02-703 Warsaw, Poland

E-mail
info@pro-ids.com